A unique fusion of photography and painting, Isca Greenfield-Sanders' work creates a rich dialogue between abstraction and figuration, mechanical reproduction and handcraft, and narration and formalist visuality. Greenfield-Sanders fashions meditative narratives exploring themes of nostalgia, memory and collective ideals. Her use of digital media, combined with the traditional craft of oil painting involves transforming photographic material into oil paintings through an intricate process: She first scans and edits a found image, usually from family albums she finds in flea markets or yard sales, and then prints it onto paper, painting it with watercolor and color pencil. This watercolor is then made into a composite of square tiles. Born in 1978, New York, NY, Greenfield-Sanders received B.A. degrees from Brown University in Visual Arts and Mathematics. In 2001, she was the Visiting Artist at the American Academy of Rome and has since received numerous solo exhibitions throughout Europe and the United States. Her work can be found in the following institutions: Guggenheim Museum, New York,; Museum Morsbroich, Leverkusen, Germany; Museum of Fine Arts, Houston, Texas; and the Estee Lauder Corporation, New York, NY. Greenfield-Sanders lives and works in New York, NY.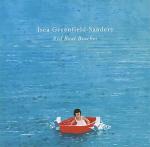 Isca Greenfield-Sanders
Red Boat Beaches
August 30, 2007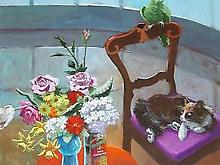 The Art of Giving
December 9, 2010 – January 19, 2011
Isca Greenfield Sanders
Field at Hollow Road
November 4 – December 4, 2010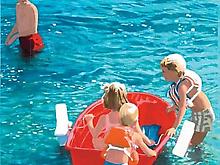 Isca Greenfield-Sanders
Red Boat Beaches
September 4 – 29, 2007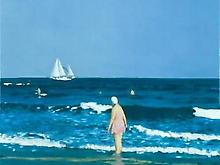 Isca Greenfield-Sanders
Sky of Blue, Sea of Green
September 15 – October 29, 2005
Where's the Ball?
Artnet Magazine
Sky of Blue, Sea of Green
ARTnews Magazine
December 2005